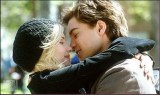 Free Dating Advice for Secure & Fun Dating

Dating can be fun. The best part about dating is that you have the perfect excuse to plan interesting outings.


Kiese Dakuchi Kouthi Mate (2011)

Director: Sudhakar Basanta

Cast: Anubhav Mohanty, Bijoy Mohanty, Barsa, Priyadarshini, Kashmira Shah, Somesh
City of Gold: Mumbai 1982 (2010)

Director: Mahesh Manjrekar

Cast: Sachin Khedekar, Kashmira Shah, Seema Biswas, Ankush Choudhary, Satish Kaushik, Siddharth Jadhav, Shashank Shende

Story: An impoverished family faces challenges and obstacles after strikes / shut-downs / arson shut down Mumbai's mills.
World Cup 2011 (2009)

Director: Ravi Kapoor

Cast: Manisha Chetterjee, Prem Chopra, Kashmira Shah, Zakir Hussain, Smita Jaykar, Ravi Kapoor, Ehsan Khan, Suresh Oberoi

Story: This movie looks into a world of extortion, the underworld, gambling, bookies and match-fixing. It's based on the sport of cricket where players are forced to lose a match so that the underworld can benefit from it.
Wake Up Sid (2009)

Director: Ayan Mukherjee

Cast: Ranbir Kapoor, Konkona Sen Sharma, Kashmira Shah, Shruti Bapna, Krutika Bolaki, Namit Das, Munir Kabani, Mohsin Ali Khan, Rahul Khanna

Story: In Mumbai, Sid Mehra is, in the words of his father, an arrogant, spoiled brat. He lives with a doting mother and a father who pays his expenses and credit card bills. Sid takes his college finals then starts work at his father's business; he lasts less than a week before walking out. At a graduation party, he's met Aisha, newly arrived from Calcutta, set on becoming a writer. He shows her the city and helps her refurbish a rented flat. He asks if she'd like to progress from friend to something more; she says no - he lacks ambition and isn't her type. Will her words, his exam results, a confrontation with his parents, and a break with his friends be enough to wake Sid up?
Chasing Happiness (2009)

Director: Beni Tadd Atoori

Cast: Elisa Donovan, Kashmira Shah, Cerina Vincent, Claude Duhamel, Jill Sayre, William Perrone, Duncan Bravo

Story: A madam, a guru, a poker junkie and a young man with an all-consuming obsession, are all in search of the same thing.

Aur Pappu Paas Ho Gaya (2007)

Director: S. Soni

Cast: Jackie Shroff, Krishna Abhishek, Kashmira Shah, Sikander Kharbanda, Alok Nath, Mushtaq Khan, Narendra Bedi, Madhuri Mishra, Bhanu Agarwal, K. K. Goswami

Cinematographer: Hasmukh Rajput

Story: Day-dreamer Pappu lives a poor lifestyle with his mom and dad in a village in India. In order to better his prospects, he re-locates to Bombay and finds a job as a mechanic in Sardar Tara Singh's garage. He meets with and falls in love with Kiran Chauhan, who is the sister of dreaded gangster, Sudhakar Chauhan, and lives a very wealthy lifestyle surrounded by bodyguards. Pappu feigns that he is really a runaway Prince of Trikamgarh, worms his way into Kiran's heart and also wins over Sudhakar and their grandmother.
When Sudhakar asks Pappu to bring his father to finalize the marriage, he asks Tara to be his dad, to which he agrees, and in this way fool Sudhakar and Kiran. When Tara borrows money from Pathan in order to enable Pappu live a princely lifestyle, they are unable to re-pay this debt, but help comes unexpectedly from the real Raja of Trikamgarh, who also travels to finalize his son's marriage - much to Pappu's surprise. Things spiral out of control when Pappu's real father and mother also decide to pay their son a visit.
Holiday (2006)

Director: Pooja Bhatt

Cast: Dino Morea, Onjolee Nair, Gulshan Grover, Kashmira Shah, Anahita Uberoi, Sanjit Bedi, Nausheed Cyrusi, Munmun Dutta, Ankur Desai, Pooja Arora, Yashodhan Bal

Cinematographer: Anshuman Mahalay

Story: The film 'Holiday' is the coming-of-age story of an ordinary girl who becomes extraordinary by smply following her heart... And by eventually learning to celebrate her ordinariness! When Dr. Daksh Suri (Gulshan Grover) his wife Nandini (Anahita Uberoi) and their two daughers - Samara (Nauheed Cyrusi) and Muskaan (Onjolee Nair) - embark on a month long vacation to Goa, none of them have a clue that this 'Holiday' will change their lives forever...
Revati (2005)

Director: Faroqh Siddiqui

Cast: Kashmira Shah, Rajat Bedi, Ayub Khan, Govind Namdeo, Sanjay Narvekar, Kiran Kumar, Shreyas Talpade, Javed Khan, Prashant Ghodke, Vijay Kadam, Gauri Karekar, Alok Nath

Cinematographer: Akram Khan
Roshni (2004)

Director: Karan Razdan

Cast: Bikram Saluja, Milind Soman, Archana Puran Singh, Dalip Tahil, Gulshan Grover, Farida Jalal, Anag Desai, Smita Jaykar, Parmeet Sethi, Kashmira Shah, Satish Kaushik, Jaspal Bhatti, Kiran Zaveri

Cinematographer: Bashir Ali

Story: It is a frosty and foggy night on the banks of the river Thames in Windsor, London. An affluent Asian resident Rohan Kapoor (Bikram Saluja) is anxiously awaiting the outcome of the rescue operations being executed around him. The British officers request the harassed husband for details about the unfortunate incident that caused the casualty. He shows the interrogating officers, the photograph of his beloved wife Roshni (Kiran Zaveri) which he so lovingly always keeps close to his heart, and as Roshni's face registers in front of his eyes, Rohan relives the memories of how he first met Roshni. The story continues with Rohan coming to London and how he meets Roshni and they get married… and when the vision of the past fade away from Rohan's mind, what triggers off is an edge-of-the-seat climax. The light of love which was ignited so strongly in the heart of the Indian wife has sparked off a fire which sets the screen ablaze in the fiery and soul-searching finale to this emotional thriller.
Ishq Qayamat (2004)

Director: V. Menon

Cast: Suman Ranganathan, Kashmira Shah, Milind Gunaji, Deepak Jethi, Shehzad Khan, Mallika Nandi, Shravan Paliwal, Anil Nagrath

Cinematographer: Ashok Chakravarty
Janasheen (2003)

Director: Feroz Khan

Cast: Feroz Khan, Fardeen Khan, Celina Jaitley, Harsh Chhaya, Johny Lever, Kashmira Shah, Archana Puran Singh, Yash Tonk

Cinematographer: Neelabh Kaul

Story: "Janasheen" is the story of a young man, Lucky Kapoor (Fardeen Khan) living in Australia, driven by his ambition to be a super bike racing champion. He is an unwilling successor of his estranged father's legacy. His life takes a drastic turn when his father dies in an accident. He returns back home to India,where he meets his childhood friend, Jessica (Celina Jaitley), a famous violinist who worked with his father who was a music baron. She has some hidden secrets which she cannot disclose. And this affects her relationship with Lucky. Saba Karim (Firoz Khan),a fugitive from Afghanistan now living in Australia, who lost his family during the Russion invasion, is a rich and ruthless businessman who tries to deceive Lucky by becoming his foster father. But in due course of time,he finds Lucky alike his dead son... and starts to realize that his own paternal insticts are still alive. Lucky's life is veiled in a deception so deep that he can't decide himself who his real friends are.
Hayaa (2003)

Director: Rajesh Bhatt

Cast: Rakesh Bapat, Sandali Sinha, Suman Ranganathan, Kashmira Shah, Sayeed Jaffrey, Satish Shah, Archana Puran Singh, Shabnam Kapoor, Phiroz Shaikh, Bhartendu Vimal, Ravi Sharma, Chamanlal Chaman

Cinematographer: Uday Tiwari

Aankhen (
2002)

Director: Vipul Shah

Amitabh Bachchan (Vijay Singh Rajput), Akshay Kumar (Vishwas), Sushmita Sen (Neha), Arjun Rampal (Arjun), Paresh Rawal (Ilias), Aditya Pancholi, Bipasha Basu, Kashmira Shah
Aashiq (2001)

Director: Indra Kumar

Cast: Bobby Deol, Karisma Kapoor, Rahul Dev, Anupam Kher, Mukesh Rishi, Ashok Saraf, Johny Lever, Smita Jaykar, Anjan Shrivastava, Nasir Khan, Mrinal Kulkarni, Kashmira Shah, Dina Pathak, Dinesh Hingoo, Vrajesh Hirjee

Cinematographer: Harmeet Singh

Story: Aashiq is a romantic love story of a rich girl (Karisma Kapoor) who falls in love with an advocate's son (Bobby Deol). Bobby Deol is an action man and goes out all the way to help his friend. Karisma's friend is the sister of an inspector who does not agree of she getting married to Bobby Deol's friend. Bobby Deol gets them married agains the brother's wish. In the process, Karisma falls in love with Bobby, but he takes some time to reciprocate. But when he does so, it is too late, for the girl is kidnapped and sold to a brothel-keeper. Bobby Deol sets out in search of her and succeeds in rescuing her in the nick of time.
Zahreela (2000)

Director: Raj N. Sippy

Cast: Om Puri, Kashmira Shah, Gulshan Grover, Asrani, Mithun Chakraborty

Music Director: Anand-Milind

Story: Zahreela is the tale of rape and revenge. Mithun Chakraborty is sentenced for seven years for raping a girl. On coming out of the jail, Mithun takes revenge by raping the prosecutor's sister, Madhumita. The prosecutor, Om Puri and his wife, Kashmira Shah's life is completely ruined. Now it is Om Puri's turn to take revenge. How he takes revenge is the rest of the story.

Kahin Pyaar Na Ho Jaaye
(2000)

Director: K. Murali Mohan Rao

Cast: Pooja Batra, Rani Mukherjee, Salman Khan, Jackie Shroff, Inder Kumar, Kashmira Shah, Mohnish Behl, Shakti Kapoor, Jagdeep

Cinematographer: Rajan Kinagi

Story: The movie revolves around heart breaks and pre-destined marriages. Salman Khan is a heart-broken singer. His beloved, Raveena Tandon rejects him in favour of a rich NRI. His sister Kashmira Shah, brother-in-law Mohnish Behl and friend Jackie Shroff try to console him. Jackie is in love with Pooja Batra. Pooja is not ready for a marriage as she wants to be a heroine first. Rani Mukherjee, Pooja's cousin comes over to stay. Salman falls in love with Rani, but Rani believes in arranged marriage. Later she also realises her love for Salman. But by then, Raveena comes back in Salman's life. How the marriage muddle is resolved is the rest of the story.
Jungle (2000)

Director: Ram Gopal Varma

Cast: Fardeen Khan, Urmila Matondkar, Suniel Shetty, Sushant Singh, Kashmira Shah, Rajpal Yadav, Vijay Raj, Raju Kher, Swati Chitnis, Anil Yadav, Avtar Gill

Cinematographer: Vijay Arora

Story: As the name suggests, the movie is a jungle adventure. Taking off from the life of the sandalwood smuggler, Veerappan, the film has a romantic tale knit around it. Fardeen Khan and Urmila Matondkar are on a holiday trip, travelling in a bus. Urmila is with her family. All of the passengers in the bus, except Fardeen are hijacked by the jungle inhabiting smuggler. He holds them as hostages and demands the release of his men who are in police custody in exchange of the life of the passengers. He also threatens to kill one hostage every day.
When the police relent, the smuggler frees all the hostages, except for one, Urmila. The boyfriend, Fardeen, tense and dejected by what he thinks is police in-action, follows a local into the jungle to look after Urmila. Fardeen finds Urmila and fless her from the smuggler, but the two get lost in the jungle and are unable to find their way out. The smuggler is out for the two lovers, and the police is on the trail of the smuggler. Eventually the smugglers fall prey to the bullets of the police and the lovers kill the smuggler. Teh chief of the police task force, Sunil Shetty, sacrifices his life to save Fardeen and Urmila.
Hum To Mohabbat Karega (2000)

Director: Kundan Shah

Cast: Bobby Deol, Karisma Kapoor, Johny Lever, Shakti Kapoor, Dalip Tahil, Sadashiv Amrapurkar, Vijay Kashyap, Raj Zutshi, Pramod Moutho, Razzak Khan, Kashmira Shah, Rohit Roy

Cinematographer: Thomas Xavier

Story: Hum To Mohabbat Karega is a murder, mystery, comedy film. Bobby Deol is a waiter in a restaurant owned by Johny Lever. Karisma Kapoor is a popular host on a news channel. Bobby is a great fan of Karisma and nourishes romantic dreams. A murder is committed next to the restaurant and Bobby had taken lunch for the victim and was the last person to meet the victim. Karisma comes to Bobby hoping that she would get some information about the killer if Bobby has seen the killer. Bobby is thrilled to see her and lies to her that he is the eye witness to the murder in order to keep contact with Karisma.
The murder is committed by Shakti Kapoor and his elder brother, Dalip Tahil heads a gang involved in fake currency racket. When they get the news that Bobby is the eye witness, they go out to kill Bobby. The police takes Bobby in custody and forces him to provide with the description of the killer. Bobby provides a descritpion, which on feeding on a computer, a potray of Johny Lever emerges. Police arrests Johny Lever, Bobby confesses to Karisma who leaves him angry. Karisma's brother is killed by the same gang. How Bobby helps Karisma find the killer is the rest of the story.
Dulhan Banoo Main Teri (1999)

Cast: Farzaaz Khan, Pramod Moutho, Johny Lever, Raj Kiran, Dalip Tahil, Dipti Bhatnagar, Kashmira Shah, Aroon Bakshi, Anil Nagrath, Johnny Whisky, Beena, Deep Dhillon, Vishwajeet Pradhan

Music Director: Ram-Laxman

Pyaar To Hona Hi Tha
(1998)

Director: Anees Bazmee

Cast: Anant Mahadevan, Master Shahrukh, Sham Deshpande, Satish Kaul, Poornima Bhave, Reema Lagoo, Mushtaq Khan, Tiku Talsania, Anjan Shrivastava, Om Puri, Kashmira Shah, Bijoy Anand, Kajol, Ajay Devgan

Cinematographer: Nirmal Jani

Story: Pyaar To Hona Hi Tha is a story about a girl (Kajol) who comes to India from Paris to win back her fiance who has fallen in love with another rich girl. On her flight from Paris she meets Ajay Devgan who is a thief and hides his loot in Kajol's bag and then what follows is a long chase. By the time he gets the necklace, he gets close to Kajol and promises her to help her to win back her fiance. In doing so, both fall in love with each other.
Saazish (1998)

Director: Sudhir R. Nair

Cast: Homi Wadia, Liliput, Sachin, Helen, Aroona Irani, Mithun Chakraborty, Pooja Batra, Kashmira Shah, Mahavir Shah, Ishrat Ali

Music Director: Jatin-Lalit

Koi Kisi Se Kum Nahin
(1997)

Director: Raj N. Sippy

Cast: Milind Gunaji, Ashish Vidyarthi, Pratibha Sinha, Rohit Roy, Mamik, Shalini Kapoor, Ravi Kishan, Ashok Saraf, Deepak Shirke, Ram Mohan, Sri Vallabh Vyas, Gurbachan, Gavin, Sudhir, Rana Jung Bahadur, Kashmira Shah, Dilip Raj

Music Director: Anand Raj Anand

Yes Boss
(1997)

Director: Aziz Mirza

Cast: Joginder, Ashok Saraf, Reema Lagoo, Johny Lever, Ghanshyam, Shansi Kiran, Shah Rukh Khan, Aditya Panscholi, Juhi Chawla, Gulshan Grover, Kashmira Shah, Kulbhushan Kharbanda, Rakesh Bedi, Mahaveer Shah, Amrit Patel, Ajay Wadhawkar, Anant Mahadevan

Music Director: Jatin-Lalit

Rahul is a middle-class youth with high ambitions of striking it rich in the corporate world. He's willing to bend his ethics to prove his loyalty to his boss, Siddharth who he sees as his key to scaling the ladders of success.
To please Siddharth, he has to do his dirty jobs like bringing girls for Siddharth to exercise his not insubstantial charms on. Matters become complicated when Siddharth's eyes fall on Seema, a girl Rahul secretly loves.
Seema too wishes to take the shortcut to success by serenading a rich man. Initially she falls for Siddharth's charms and even believes his sob stories when she comes to know he's married. But then as his devious ways are revealed to her and she finds her heart being drawn to the simple Rahul, she seeks to escape from Siddharth's clutches.